Latest On Tainted Meat
BALLSVILLE MEAT SCANDAL UP-TO-MINUTE TIMELINE OF EVENTS
Last Monday: Ballsville Rodeo Legend JD Kornuto dines with 7th Graders at Ballsville Middle School's "International Food Day". Cafeteria serves chana masala and chai lattes. Kornuto, angered that the school served him "Injun food", knocks over 4 trays of samosas. Still, he eats 3 plate fulls.
Last Tuesday: Kornuto drops out of Ballsville Rodeo's Cattle Call For Cancer, citing a troubling bout of indigestion.
Last Thursday: Kornuto convinces BBP CEO Randy McLard to donate some "real food" to Ballsville Middle School.
Saturday: 10,000 pound shipment of expired bull testicles returned to BBP Packaging Plant after a 3-month unrefrigerated stint at a US Military Base in Basra.
Sunday: McLard cronies allegedly relabel each box of expired bull testicle meat with an "A Rating". Unknown whether orders came from top.
Monday: 10,000 pound shipment of "Grade A Fresh Bull Parts" delivered to Ballsville Middle School Cafeteria as a gift of generosity from Ballsville Beef Parts.
Tuesday: Timmy Quackerton, a BMS 8th grader, passes out in his Introductory Chicken-Sexing course. 14 more students are sent home with pancreatic pains.
Wednesday: 43 students admitted to Ballsville Methodist Hospital's ICU. 16 are dead within the hour.
Thursday: Ballsville Coroner finds traces of barrow, a semen-based enzymatic aberation only found in rotten bull testicles, 34 casualties and counting.
Friday: BBP CEO Randy McLard denies any involvement with the deaths of local Ballsville children.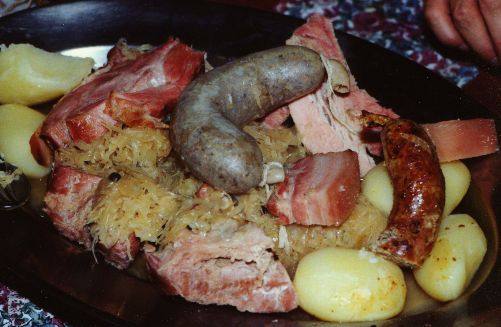 Sickness in Schools: Tainted Meat or the Homosexual Agenda?
Adding a new layer of complexity to the Ballsville Beef Parts controversy, which may have left up to 14 students dead, there is a growing feeling among concerned parties that another culprit is to blame: the homosexual agenda. "I'm not saying that the bacteria that may or may not have killed the children was gay, just that the spotlight that is glaring in my eyes now, metaphorically, is itself kind of fagish," Ballsville Beef Parts CEO Randy McLard said in an interview.



Ballsville Beef Parts Donates Coffins, Haz-Mat Suits "Just In Case."
While Ballsville Beef Parts denies any wrongdoing in the case of 18 local students who have died in the previous 5 days, the company will donate pine-box coffins and hazardous materials suits for the bereaved. Alice McLard, wife of CEO Randy McLard, says that the suits "will come in three colors: orange, yellow, and red." McLard added, "You give a gift of beef parts, and in return you get blamed for some freak mass-death event. Strange, right? I won't be asking what the school wants for Christmas, that's for sure. But for now, we want to give this gift of corpse boxes and haz-mat suits, as a final gesture of charity. There are many precedents in history for haz-mat suits being used in non-hazardous conditions, so I don't see this as an implication of guilt."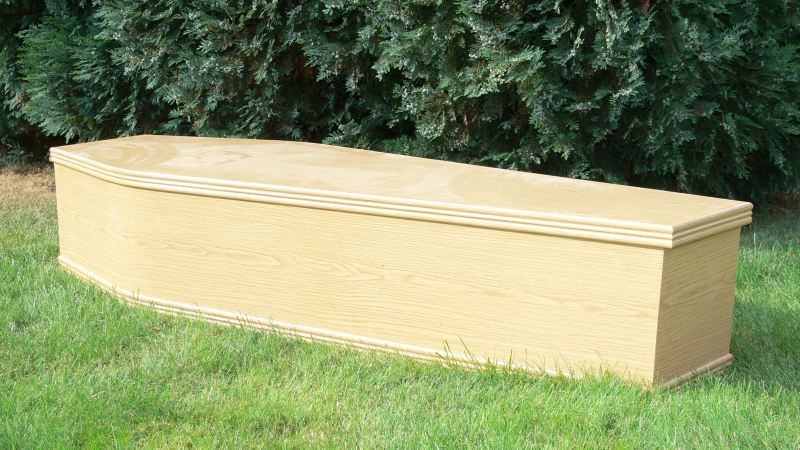 Superintendent vows to eradicate tainted Ballsville Beef-Parts, Charles Darwin.
School superintendent and principal Biff "Tex" Duke promised Tuesday to rid tainted meat and evolution from school premises. "Any poisoned meat, copies of Inherit the Wind, contaminated food, or mention of the word 'primate' will be gone come Monday morning." Mr. Duke is working with local law enforcement and the janitorial staff "around the clock" to solve these "twin pillars of evil."

NASA urges the town of Ballsville: Stop Sending Meat Samples For Testing.
A top scientist from the National Aeronautics and Space Administration explained that their agency does not conduct tests on food products for small Oklahoma towns. Although he admitted that his agency does have "rocket scientists" on staff, he said that they were not the kind who devote their time to figuring out if bull meat is tainted. "I don't care how many kids died," he said, "For Chrissakes, we're NASA."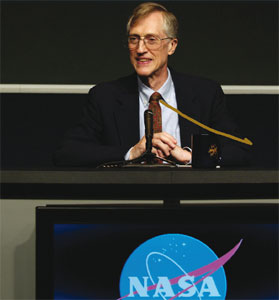 Mayor Clem Cliffordson urges city to "go shopping" or the "tainted meat has already won."
At a press conference, Mayor Cliffordson said that tainted meat was the greatest threat to freedom in the twentieth century. The antidote, he said, was shopping. "Go the grocery store and by some Ballsville Beef Tips, or rush on over to the Ballsville Beef Parts Company Store and beat the post-expiration date rush." He added, "It's your patriotic duty not to think about all those dead kids."